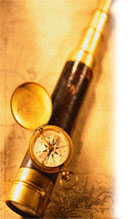 Business Technology Management, Inc. (BTM) was founded in 1987, in Milford, Connecticut. BTM is the company that developed Flow Management Technology (FMT). Over the years, BTM's highly experienced group of professionals have taught, coached and implemented Flow Management Technology at a broad spectrum of industries, leading to one success story after another. Such industries include automotive, electronics, apparel, aerospace, tools & equipment, as well as service industries. Other applications include Logistics, Product Development, Project Management, etc.
BTM's founder and President, Mr. Itzik Kostika is the author of the training book Breaking Out of the Box, as well as a series of articles published in a leading Trade Magazine. Mr. Kostika is working on his second book in which he intends to further expand the application of FMT to all business flow processes.
Our state-of-the-art training methodologies and analysis techniques will enable you to learn and implement our technology in your organization for a long-term, superior performance.
Our products and services include:
Overall Business analysis and focused improvement program
development
Flow processes analysis and redesign for smoother flow
Guidance and support of improvement implementation program
Reduction of cycle time for projects and product development
Flow scheduling methodology integration
Flow Management training simulator
Seminars and workshops
Training book